In the Footsteps of Luther: Wittenberg, Erfurt, and Eisenach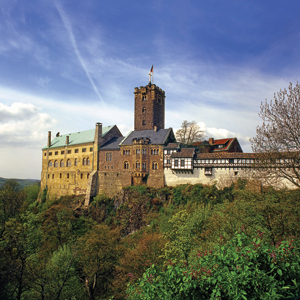 In the Footsteps of Luther
One of the most influential social and religious figures in Western culture, Martin Luther was a revolutionary thinker and father of the Protestant Reformation, as well as the father of the modern German language. See the iconic sites of Luther's life: his birthplace, where he preached, and Wartburg Castle where he translated the New Testament into German.
Includes:
1 Night Berlin
1 Night Lutherstadt Wittenberg
One
...
About Avanti Destinations

The passion to serve and inspire savvy travelers with innovative and personalized vacations has been the driving force for 31 years at Avanti Destinations. We have the passion for independent travel and want to share it with you! We provide you with authentic travel experiences backed by our expert knowledge. You go where you want. When you want. With the flexibility to savor special moments along the way. Your vacation is uniquely yours. That's Avanti!
Our record of success at Avanti
...